Aveco provide a variety of reusable PLA tableware, including the PLA cups, PLA lunchbox, PLA trays ,PLA bowls, PLA plates, PLA water bottles and etc. Aveco reusable PLA tableware can fast boom your business.
Aveco PLA dinnerware suits all kitchen, home, gift projects, supermarket and you definitely need this new material dinnerware to gain more market.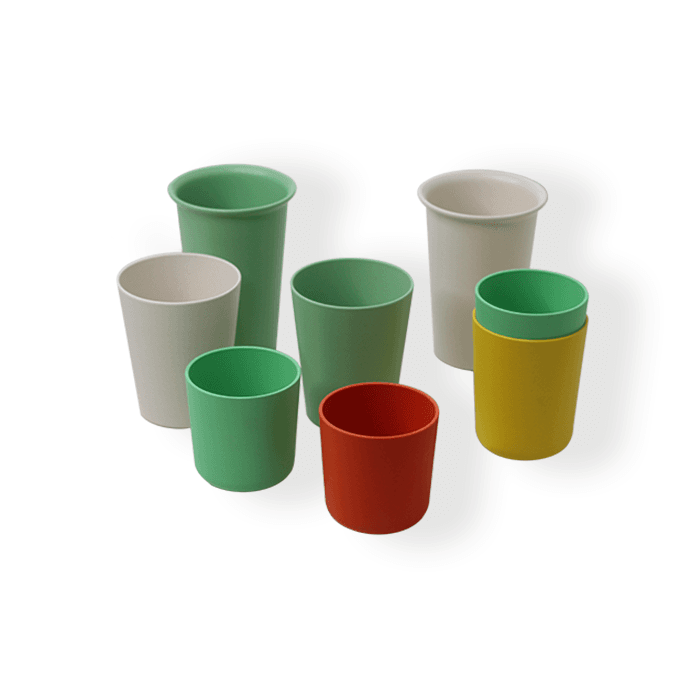 Aveco PLA dinnerware has a variety of options for you to choose. For adult, for kids, size, shape, color, or any other custom PLA dinnerware, we can all meet your demand.
1. What is PLA?
PLA material is short for Polylactic acid, It is a new type of bio-based and renewable biodegradable material, it's extracted from the renewable plant resources (Mainly from the corn) Starch is saccharified to obtain glucose, which is then fermented by glucose and certain strains to produce high-purity lactic acid, and then a certain molecular weight polylactic acid is synthesized by chemical synthesis.
PLA can be completely degraded by microorganisms in nature under specific conditions, and finally form into carbon dioxide and water without polluting the environment. So it is recognized as a very good environmentally friendly material.
2. What is the Feature of PLA material?
The main feature of the PLA is it is real ecofriendly, without any harmful plastic, and easy to be compostable. Below are some listed features for you to understand better:
Biodegradable
Natural, extracted from corn, sugarcane or other natural plants.
Antibacterial,
flame retardant
UV resistance
So it has a wide range of application. and make a revolution for the plastic industry in the following years. It is an ideal material for the food packaging and consumer product industries。
Nowadays, There are a lot disposable PLA tableware in the market already, because people are more aware of the environment issues, people start to buy those tableware which can be compostable, but on the other hand, More reusable tableware should be advocated in those areas.
The reusable PLA tableware will be your best choice. the technique now is better in real application.
Since the year 2019, We have developed many PLA tooling, and more tooling will be updated year by year.
Now we have reusable PLA bowls, big and small, reusable PLA plates,8 inch ,10 inch, PLA cups, PLA bottles ,PLA dinnerware set, PLA lunchbox,you can at least find one interested models in our current range.
But you can also give us your idea, and we can make it into reality by making new molds.
3. Can I customize a full decal printing like the bamboo fiber melamine dinnerware?
NO, PLA related tableware cannot do full decal design, they can only be customized with pantone color guide, if you do need a pattern,then small area for a pattern is ok,it will be done as heat transfer printing, but not decal printing, the cost is more high depending on the size of printing area.
But if you only want a simple logo with your brand or slogan, say only 1 or 2 colors, then it is workable to do a silk printing on the body or bottom.
4.  Why AVECO is your best reusable PLA tableware supplier?
According to current technique, only a few factories can make reusable PLA tableware, and we are one of them.
We can not only make 100% PLA dinnerware, but also the revolutionized bamboo fiber +PLA tableware as well, which is also 100% biodegradable. This makes us stand out and be competitive in the market, and if you work with Aveco, you will definitely boom your business.
5. What is the composition of bamboo fiber PLA tableware?
The composition is 30% bamboo fiber,70% PLA, it is 100% biodegradable, and the surface feels very much like the bamboo fiber melamine tableware.
6. What is the difference between bamboo fiber PLA or bamboo fiber melamine tableware ?
It's definitely more eco friendly for PLA and also more expensive.from a same model,especially when they are all solid color ,it is very hard to notice the difference of bamboo fiber PLA or bamboo fiber melamine based.
They are very similar:
You can notice the small fiber on the surface. Here is a picture for comparison: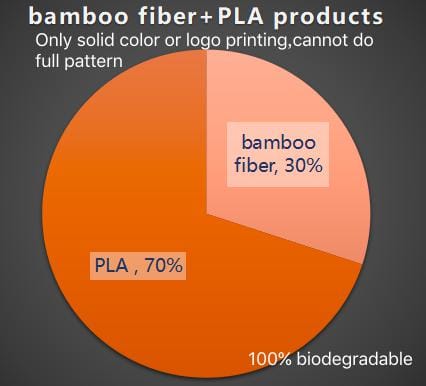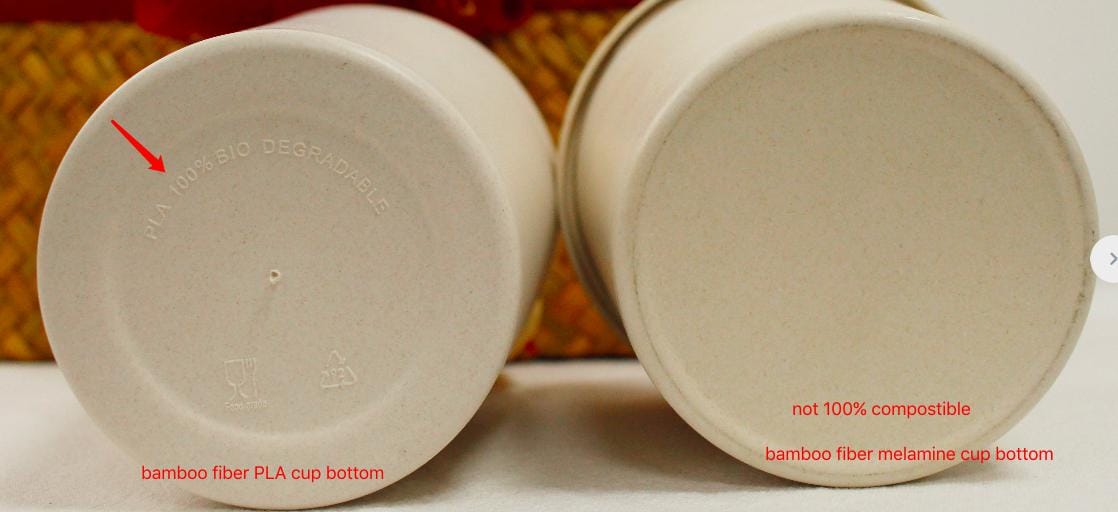 below picture is difference between 100% PLA material products with PLA bamboo fiber products.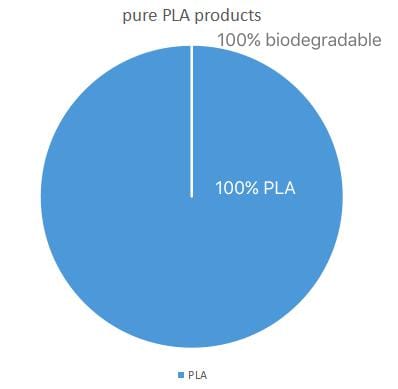 If you already have a collection for bamboo fiber melamine tableware, but want even more eco-friendly biodegradable tableware, we highly suggest to add a new collection here.
Get the latest PLA models, please contact us now to skyrocket your business!