Custom rPET Plastic Food Storage Containers Manufacturer in China : recyclable, Customizable and Microwave safe.
Eco Eats, Served Fresh: RPET food storage containers, Nature's Best
Aveco recyled food storge boxes ,food containers ,lunch boxes and jars are made of efsa certified rpet materials,they are authorized to produce and export to European Countries.They are good for kitchen,outdoor,office and party supplies, all of them are resuable and dishwasher safe.
Aveco rpet food storage boxes are bpa free,FDA,EU ,LFGB food grade safe. 
Aveco can custom logo,pattern,designs, sizes,packings and other customize solutions with your request.
Let's reduce the impact of plastic bottles on the environment through ordering rpet food containers now !
Customized Unique recycled PET food Storage Containers ,lunch boxes, food containers to skyrocket your business
Revolutionize your home , kitchen ,business or outdoor party with Aveco's Best rpet Food Storage Containers . Made of 100% recycled materials plastic bottles, our containers marry sustainability with superior quality.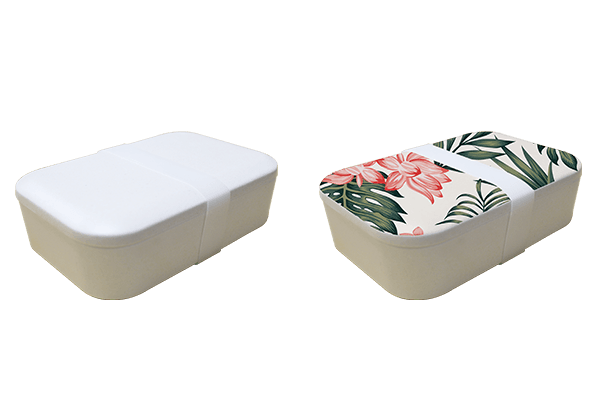 Reusable recycled plastic lunch box, Capacity:800ML, Rectangular shape,Size:19*12.7*6.5CM, No silicone seal inside, only suitable for dry food,BPA free, with a silicone belly band or elastic belly band, color and pattern customized.
rPET lunch box with bamboo lid
Sustainable rpet lunch box,made of recycled PET,Size:189*128*53mm,Suitable for microwave and dishwasher,easy to take to school,office or outdoor picnic occasions.
2 layer rPET lunch box with bamboo lid
2 layers of recycled plastic lunch boxes, with elastic bands.with cutlery inside,size :19x11x11CM,easy to take away outside. beige or other customized color .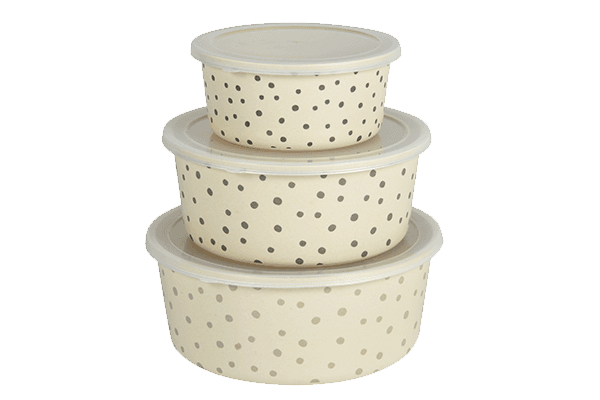 round rPET food storage box with PE lid
Reusable round storage box,
Size:XS:105*48 (280ml)
s:126*55(480ml)
M:145*64(780ml)
L:165*70 ( 1080ml)
XL:184*77 ( 1530ml)
flexible in full set or individual,lid can be PE lid or bamboo lid or any customized lid.
such as silicone lid
square rPET kitchen storage box with PE lid
reusable recycled plastic food storage box,
Size:S:111*111*55MM
M:132*132*65MM
L:160*160*80MM
flexible in full set or individual,lid can be PE lid or bamboo lid or any customized lid,such as silicone lid.
Rectangle rPET outdoor storage container set with PE lid
3 in 1 Eco chic food storage box,with PE lid,better with dry food.Lid can change to bamboo ,silicone or other customized solutions.
Size:s:130*97*28MM
M:160*118*58MM
L:193*142*68MM
Flexible in set or individual.
kitchen storage canister set with bamboo lid
 rpet storage jar set made from recycled plastic,the lid can be bamboo or wooden( Acacia wood) , and the lid can also with silicone seal to make it airtight, perfect for dry food storage in kitchen
size:s:10.5X10.5CM,M:10.5X14.5CM,L:10.5X18.5CM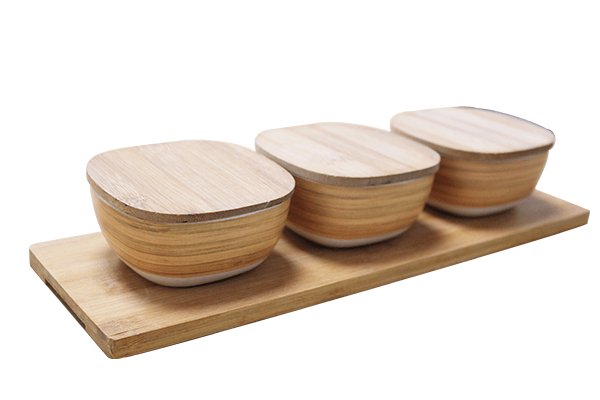 recycled plastic snack bowl full set with lid
Reusable plastic snack bowl individual size :9.5*4.5CM,it can be used as snack bowl individually or can go with a full set with bamboo lid and bamboo tray.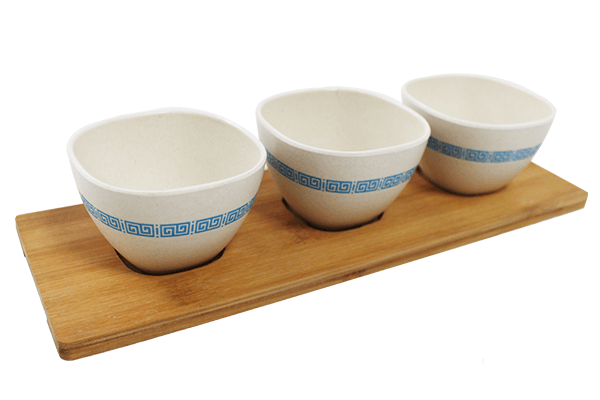 recycled plastic snack bowl full set
Small bowl without lid,togethr with a bamboo tray,either full set or individual use is fine.
Customize solid color with Pantone code or simple printing
Features of recycled plastic rPET Storage Boxes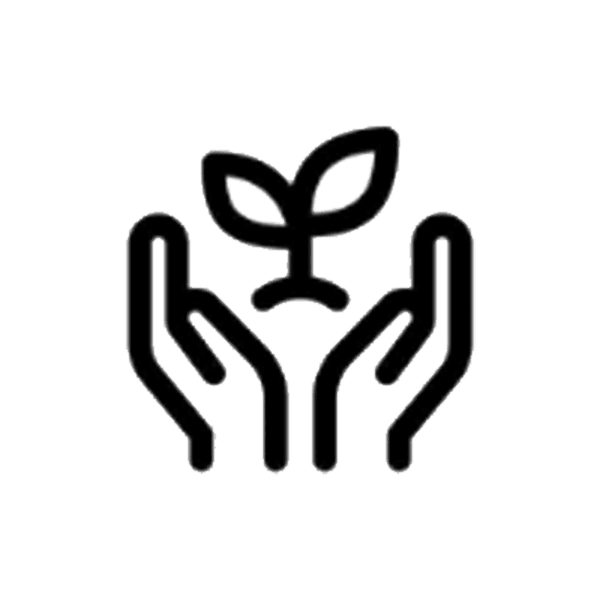 eco-friendly
Aveco RPET storage boxes, made from recycled plastics, champion eco-friendliness by reducing plastic waste and promoting reuse.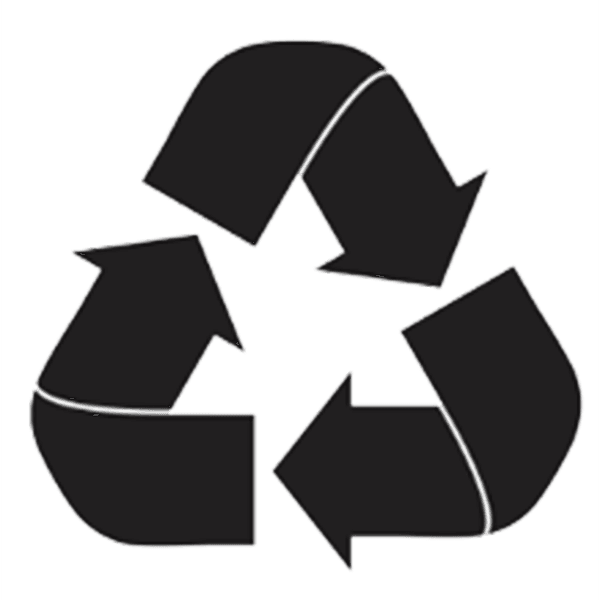 recycle
Storage boxes made by Aveco are constructed from recycled plastics, which are sourced from repurposed plastic bottles.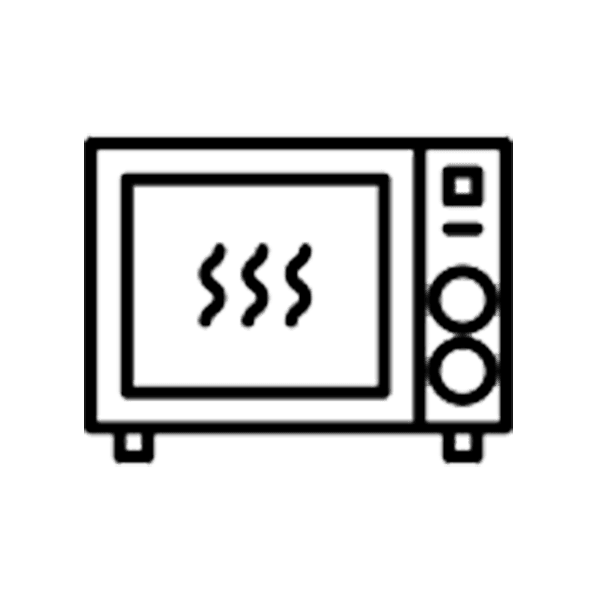 microwave safe
Aveco RPET storage boxes are microwave-safe .These storage boxes have been tested and verified to withstand the conditions within a microwave, affirming their durability and making them a practical choice for daily use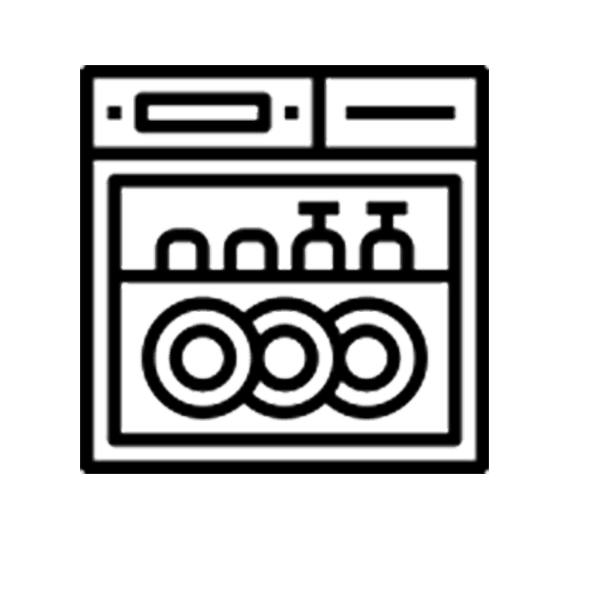 dishwasher safe
One notable feature of our Aveco RPET storage boxes is their proven resilience and high quality, as demonstrated by their ability to withstand the dishwasher test.
An Exploration of Different Products
Customize Your Reusable Recyclable rPET Storage Boxes supplies with Aveco
The Art of Crafting Custom Shapes in rPET
1.A wide range of different storage box bins,covering bento lunch box , food crisper, food storage jar, seasoning jar
2. Customize various shapes, square, rectangular, round and other shapes, we provide regular shapes, but we can also make new mould to meet your requirements.
3. Available in different capacities,and can also combine as a full set
custom color,lid and pattern Design on rPET food storage boxes
1. Custom your unique color on the food storage box by Pantone code
2.Silk or screen printing with simple logos on the plastic storage boxes,and laser logo on the bamboo lid. Heat transfer printing for full printing.
3.Many lids to choose: wooden lid, bamboo lid, PE lid and other customized lid
4.Accessories:silicone belly band or elastic band or other requested band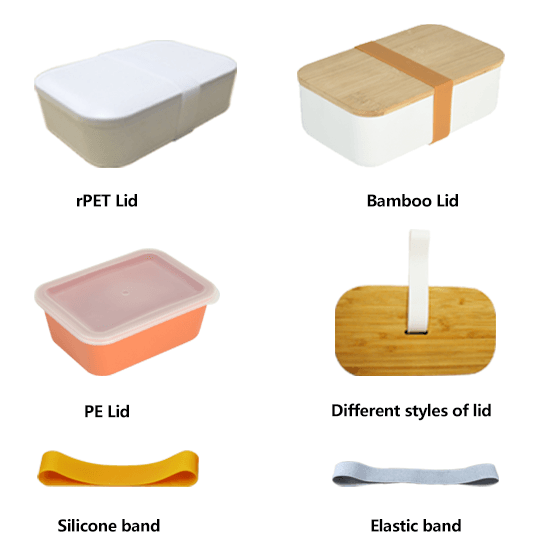 Custom Packaging for rPET food storage box
1.Belly band packing
2.Recycled Brown box 
3.Color box 
4.Display box
5.gift packing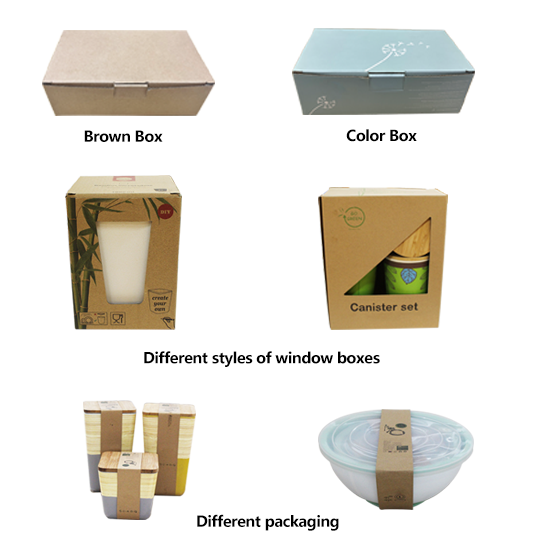 Customize New Mould Procedure
Should you wish to customize your RPET food storage box and other related plastic items, the following offers insights into the process we use to manage such custom orders
Unlocking Business Benefits with Sustainable rPET Food Storage Boxes
Market Trends and Demand: rPET storage boxes align with the growing demand for eco-friendly products, catering to evolving consumer preferences.
Brand Image and Reputation: Offering rPET products boosts brand reputation, highlighting environmental commitment. For instance, IKEA enhanced its image with rPET products.
Profitability: Despite initial investment, rPET storage boxes can drive profitability. Consumers are willing to pay for sustainable solutions.
Sales Growth: rPET storage boxes can trigger robust sales growth. A case in point is Walmart, which reported increased sales after introducing rPET boxes.
Future-Oriented Business (Prospect): rPET products position your company for future trends and stricter sustainability regulations, much like how Amazon has strategically positioned itself.
In summary, choosing rPET aligns with market trends, enhances brand image, increases profitability, drives sales growth, and future-proofs your business.
Why choose Aveco as your rpet food storage box manufacturer?
Aveco has been working in eco friendly products industry over 10 years, and we strives to design ,produce and export innovative consumer products over the world.
Variety of recycled plastic storage boxes, food containers ,lunch boxes and other related products for selection
Support for low minimum order quantities with swift delivery
Custom eco-friendly packaging available
High-resolution product images supported
Comprehensive pre-shipment inspection to ensure product quality
Dedicated after-sales service for any quality issues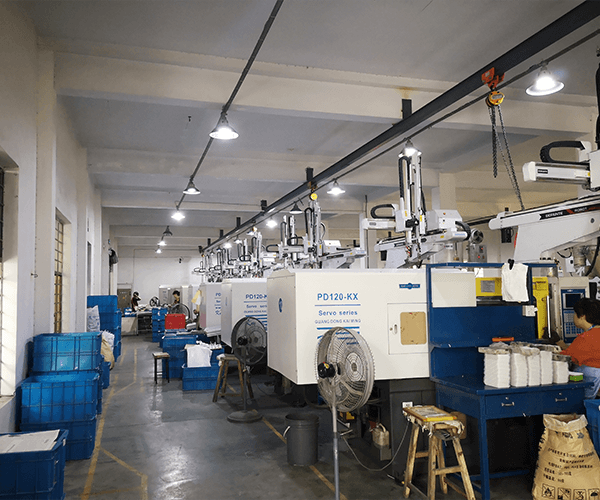 Aveco stands as a reputable manufacturer of RPET storage boxes in China, synonymous with consistent quality and dependable services. Each of our RPET storage boxes meets international standards, including EU, LFGB, DGCCRF, FDA, and beyond, ensuring a safe, non-toxic, and hygienic product. As a proficient provider, we are equipped to tailor our offerings to your specific needs. manufacturer of RPET storage boxes in China, synonymous with consistent quality and dependable services. Each of our RPET storage boxes meets international standards, including EU, LFGB, DGCC manufacturer
Don't hesitate to reach out with your queries today!
You can always save yourself some money by choosing the most economical express shipping option.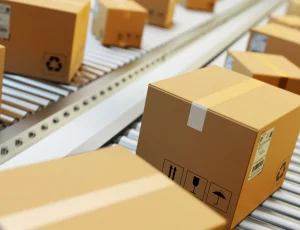 international express
There are two ways to place an order, the recipient places an order and the courier goes to the delivery point to pick up the goods according to the time, the other is the sender directly to place an order online; there are four major international couriers: DHL, UPS, FedEx and TNT, they are efficient and fast, but the courier is DDu, so it will incur additional duties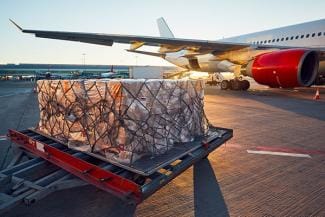 air-express
The parcel is delivered by air. After customs clearance, the Courier picks it up at your door (usually UPS or FedEx) and sends it to your door.  Or you can pick it up at the airport;  Compared with express delivery, it takes longer and has the lowest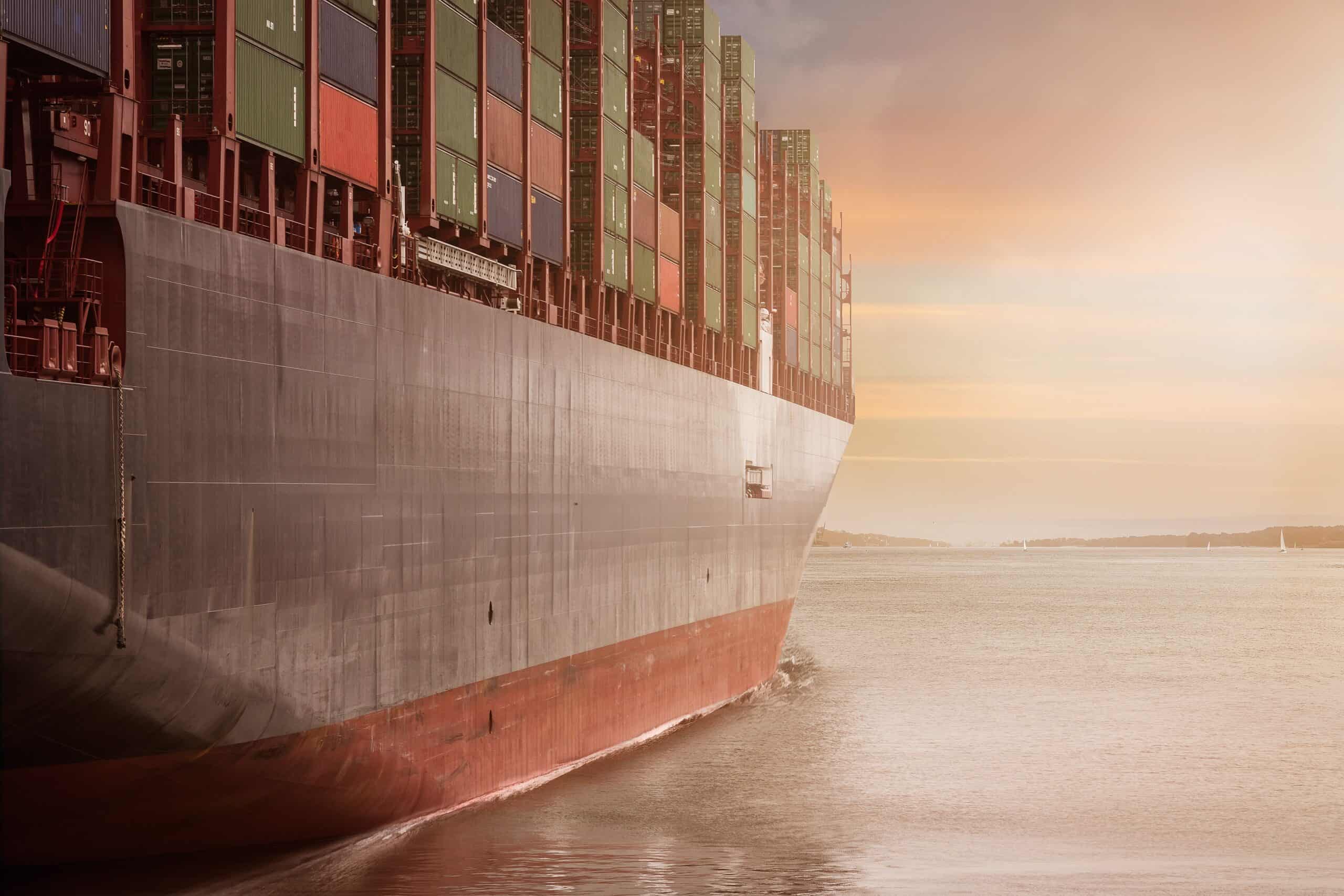 By sea/railway
Generally speaking, shipping by sea/rail is bulky and takes a long time, usually 30-50 days. If you don't mind, we suggest shipping by sea/rail, which can save you more shipping cost. Sea/Rail is the same as express delivery, it can be delivered to your doorstep.
One-Stop rPET Product Solution
As industry leaders, we specialize in high-quality rPET storage boxes, perfect for any occasion. Our advanced facilities, comprehensive production lines, and strict quality controls ensure excellence. Choosing Aveco eco-friendly rPET storage boxes means choosing sustainability without compromising on quality. Discover the convenience of our one-stop solution for all your rPET products solutions
Can't Find the Ideal Model of rPET Food Storage Box For Your Brand Business?
We provide custom solutions for all our customers and offer free 3D sketches for mould projects. This means you can fully visualize and customize your rPET food  storage boxes designs to align perfectly with your brand, before the manufacturing process even begins. 
Aveco:One-Stop rPET Products Solution Provider
As a China leading supplier of rPET products company,we will provide one shop solution covering:
rPET Dining solution
rPET Organizer solution
rPET Packing solution
rPET gifts solution 
whatsapp: +130 9591 6115

wechat: +13095916115